WonL
The random thoughts of an architect-turned- lawyer from the deep south living in Washington, DC...
Wednesday, December 29, 2004
Not the mini...
Over the past few years, with everything that has changed in my family and my life, there is one thing I can always count on. One thing, that will NEVER change is my mother's sense of humor. I knew something would come this year especially when I told her "no, Mom, don't get me the MINI-IPod, go for the MAXI." So, I have for you a photo of my first Christmas gift: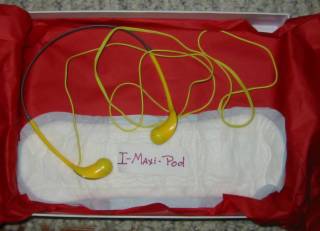 Thanks Mom!